When:
October 5, 2019 @ 7:00 pm – 11:45 pm
2019-10-05T19:00:00-07:00
2019-10-05T23:45:00-07:00
Where:
The Rock
136 N. PARK AVE. TUCSON
AZ 85719
Anthony Green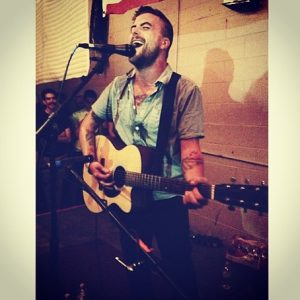 Anthony Green (April 15, 1982) is an American acoustic and alternative rock singer, songwriter and musician, hailing from Doylestown, Pennsylvania, U.S.
Whilst still attending high school, Green formed his first band, Junction 232, with friend and classmate Tommy Dougherty. With drummer J.D. Foster, the band was renamed to Audience of One, and recorded and released the LP "I Remember When This All Meant Something" in 1999 on Break Even Records. After recording a four-song demo EP in 2000, due to members heading off the college and enlisting in the military the band was deemed to be on a break.
Subsequently Green recorded and performed with the hardcore metal band Jeer at Rome, and the pop rock band Zolof the Rock & Roll Destroyer. Green sung on six songs from Zolof's debut album and has remained a loyal collaborator with the group. After this period the musician experimented with solo work and recorded the four track EP "High & Driving" in 2002, released online and later appeared with the deluxe version of the album "Avalon".
The next project Green applied himself to was the scremo outfit Saosin, through which he earned immediate online success with the release of the EP "Translating the Name", however quit the band before they signed to Capitol Records. From 2004-2008 Green formed the American rock supergroup The Sound of Animals Fighting, subsequently recording and releasing the albums "Tiger and the Duke" in 2004, "Lover, the Lord Has Left Us…" in 2006, and "The Ocean and the Sun" in 2008. Seemingly never satisfied, during this time Green also founded the group Circa Survive, an outlet for the musician's indie/experimental side.
Anthony Green live in concert on October 5th at The Rock.
Tickets are $25.
Doors open at 7:00 pm
This is an all ages event.